Who are we
A high-tech enterprise specializing in the production of mining aerial cableway devices and their accessories.
---
Changsha Zhengzhong Technology Development Co., Ltd. (referred to as Zhengzhong Technology) is located in the core area of Changsha, Zhuzhou, and Xiangtan in Hunan Province - Hunan Environmental Protection Technology Industrial Park. Established in 2003, with a registered capital of 22 million yuan, it is a high-tech enterprise that integrates science, industry, and trade, and specializes in the production of mining overhead cableway devices and their accessories. Mr. Zhang Lizhong, the founder and senior engineer of the company, has pioneered the underground aerial ropeway transportation in China's coal system through in-depth research. He is the drafter of the industry standard MT/T873-2000 "Technical Conditions for Overhead Passenger Devices in Coal Mines" and the national standard GB21008-2007 "Safety Requirements for Aerial Ropeways Used in Underground Mines" of the Ministry of Coal Industry.
Learn More +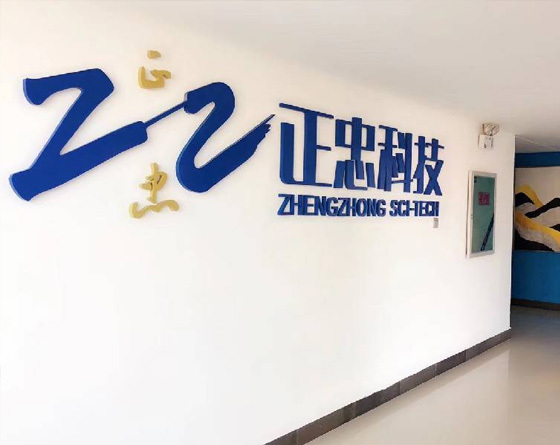 Company Culture
Zhengzhong spirit: formal, innovative, and loyal.
Corporate mission: Committed to becoming a global giant in mining cableway transportation equipment.
Enterprise development strategy: The trust of users and the continuous satisfaction of their potential needs are what we think and are doing.

Business philosophy:
Brand first, quality first; Strengthen management and improve services; Pay attention to practical results and strengthen management; Striving for excellence and casting quality.

Employee quality:
Able to move up and down, able to enter and exit; Only talent is given, only ability is used; Abide by the law and fulfill one's duties wholeheartedly; Learn humbly and surpass oneself.

Corporate Vision:
Expand market potential and pay attention to customer needs; Integrating capital expansion and integrating resources to improve efficiency; Scientific and technological innovation first, quality service oriented; Build a team and cultivate people, and build a culture that leads to success.

Our work policy:
Gain market trust with good quality; Winning customer satisfaction with high-quality service; Seeking enterprise development through technological innovation; Establish a corporate brand through excellent management.
undefined
了解更多
Address: No. 32, Vocational Education City Road, Yuhua District, Changsha City, Hunan Province
Follow official account
Copyright ©2023 Changsha Zhengzhong Technology Development Co., Ltd
This site already supports ipv4 ipv6.